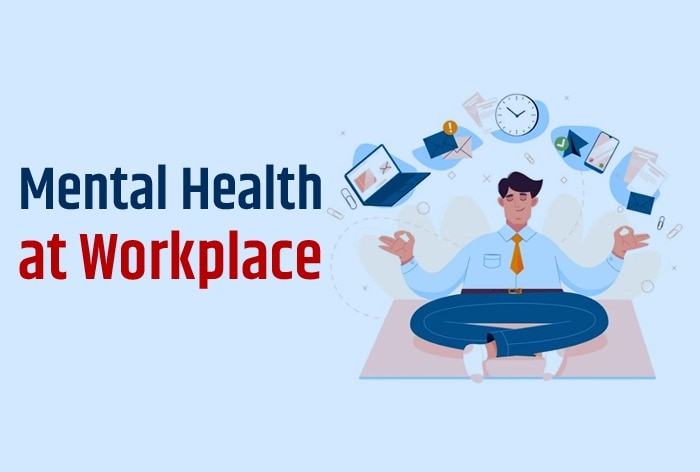 Too Much Stress at Work 5 Expert Backed Ways to Tackle Mental Health at Workplace
Mental Health at Workplace: Job can often get someone too stressed till the level that it starts taking a toll on their mental health. However, there are ways by which can try to alleviate the challenges thus faced.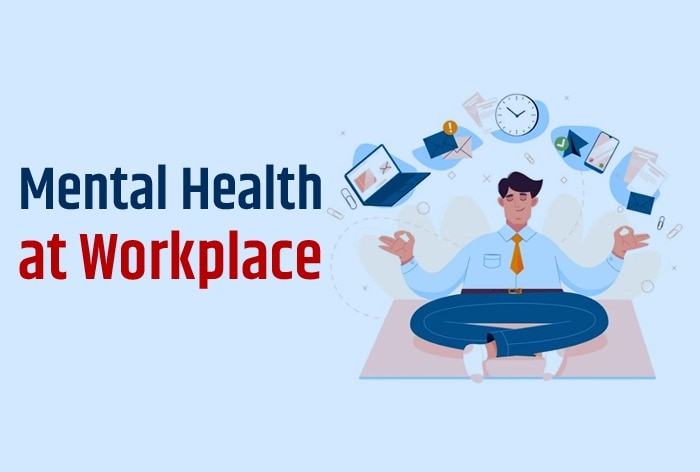 Mental Health at Workplace: There are several triggers in our personal life that may take a toll on our mental health. That does not mean that we are wary of it in our professional lives. Pressure of deadlines, performance pressure, job environment etc can very well affect our mental health too. While candid conversations are still being built around mental health in general, people usually talk about the disorders. Workplace mental health challenges still need more acknowledgment. Contemporary workplace settings are typically characterized by a rapid tempo and a stringent milieu that can impose formidable obstacles on the mental health and welfare of staff members.
The exorbitant number of obligations, strict deadlines, and high-performance expectations heaped upon employees can trigger profound stress, leading to a gamut of mental health afflictions such as stress, anxiety, and depression. Nonetheless, it is indispensable to recognize that mental health concerns are not solely an individual issue, but also a corporate matter that can impact the output, commitment, and general job contentment of personnel. Consequently, it is crucial for both employers and employees to take proactive measures to address mental health pressures in the workplace. So, how do we really handle that pressure?
Here are 5 ways to handle mental health at workplace
1.Recognize the Signs
The preliminary action in effectively managing the psychological strain that may arise in the workplace is to identify the signs. It is critical to promptly acknowledge any signs of stress, anxiety, or depression in oneself or a colleague. Such indications may encompass fluctuations in mood or behaviour, difficulties with concentration, as well as physical symptoms like headaches or fatigue. Early intervention can play a pivotal role in addressing these mental health issues and preventing them from escalating into more severe conditions.
2. Create a Support System
A highly effective method for addressing potential mental health burdens within a professional setting is the establishment of a robust support network. This network may encompass colleagues, supervisors, or trained mental health specialists, who are able to provide both counsel and backing. Additionally, it is incumbent upon employers to cultivate a corporate culture that is conducive to employees seeking out and utilizing mental health resources, including programs like an employee assistance initiative, and guaranteeing that such resources are readily available.
3.Manage Workload and Expectations
Now, this is an important one. So many us are guilty of setting the high and sometimes unreal expectations for ourselves. Another pivotal element in effectively managing the psychological strain that may arise in the workplace is to judiciously manage workloads and expectations. This encompasses establishing pragmatic deadlines and objectives, delegating tasks when feasible, and refraining from overburdening employees. In addition, employers should ensure that personnel have access to the essential resources and support required to fulfil their work responsibilities.
4.Take Breaks and Practice Self-Care
It is imperative for employees to take a respite and cultivate self-care practices as part of an effective approach to managing mental health pressure in the workplace. Such practices may include taking a leisurely walk during lunch, engaging in mindfulness or meditation, or participating in physical exercise. Employers also need to promote and incentivize such behaviours among their employees, encouraging them to prioritize self-care and take necessary breaks.
5.Create a Positive Work Environment
Finally, creating a positive work environment can go a long way in managing workplace mental health pressure. This includes things like fostering a culture of open communication, promoting work-life balance, and recognizing and rewarding employee achievements. More importantly, employers should also be proactive in addressing and preventing workplace issues like bullying or harassment.
Yes, not everything is our hands all the time, but there are few things that we can control. Let us start by acknowledging that workplace mental health is important. Let us start building that conversation.
Let us be more kind to our minds!
Denial of responsibility!
NewsInnings is an automatic aggregator of the all world's media. In each content, the hyperlink to the primary source is specified. All trademarks belong to their rightful owners, all materials to their authors. If you are the owner of the content and do not want us to publish your materials, please contact us by email –
[email protected]
. The content will be deleted within 24 hours.