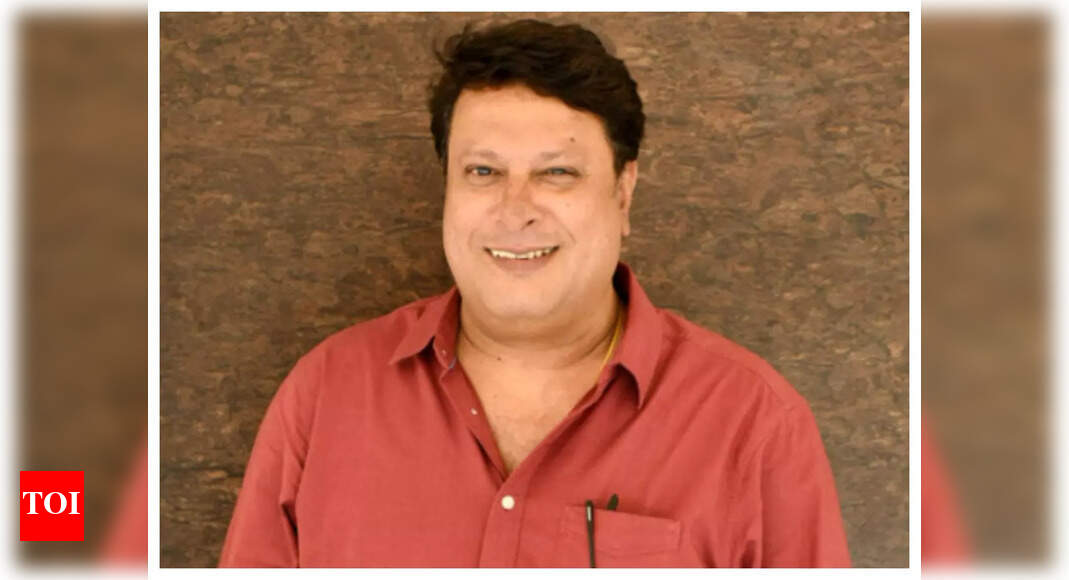 Tigmanshu Dhulia: Newcomer actors in my show Garmi would try to copy Irrfan Khan – Exclusive | Hindi Movie News
It is said that good things happen to those who wait and Tigmanshu Dhulia is the best example of this fact. He's been working in the movie business for thirty years, he was casting director for Shekhar Kapur's Bandit Queen, he then went on to write dialogues for Dil Se.. and then directed films like Haasil and Charas. But luck turned in his favour when his film Paan Singh Tomar with Irrfan Khan released and struck a chord with the audience. In the past few years the director has taken a turn towards OTT. His new web show Garmi, which is based on student politics, is making a mark on the OTT platform. Read on to know more about his new projects, his thoughts on Irrfan Khan and a biopic of K Asif, director of Mughal-E-Azam.
You come from a family of judges, lawyers and teachers. Was it easy or difficult to be around student politics during your growing up years?
I was an active spectator of student politics. But politics and culture was always a part of dining table conversations. Since I was the youngest in the family, I was always a mute observer. And when I went to university, I saw student politics from close quarters.
Are you revisiting Haasil with your new show Garmi?
One can say that. Haasil was shot in 2000 and we are now in 2023. I was curious to know what has changed in student politics as it is a completely new generation now. That's why I began my research. I visited Prayagraj when the last Ardh Kumbh mela was taking place and fortunately the student election results were being announced that day, so there was a lot of activity happening. That's when I got to know that Union got dissolved but I spoke to a lot of ex student presidents and professors about what has changed. I found out that a lot has changed.
Students are not cut away from society, so whatever has happened in society will affect them, too. Society is most affected by greed… everyone is running after money. No one is bothered about aspects that actually make us a society. Student objectives and values are affected by this as well..
Are you more focussed on OTT projects now than theatrical releases?


I will not say OTT was something I was looking forward to. But when the opportunity came and we realized the technology changed, I thought it is a good world to inhabit. Also in films, since you have limited time, you are only pushing the plot forward, you can't nurture a character. At first I was offered only to direct the first couple of episodes of web shows like Criminal Justice or Out of Love and after that I jumped into The Great Indian Murder and Garmi and I'm enjoying it a lot.
Also on OTT, the creator has better control. In films some producers don't say anything to you till the shoot is on or post production is going on. But once that is done, the product is out of your hand, then they start manipulating things. While some producers are pain in the a** right from the start.
Our cinema is over 100 years old, do you think our audience has evolved during this time?
Our society has changed, people are leaving behind the sense of what is good and what is bad. People's aesthetics have changed as well. I can say our audience has grown but it hasn't evolved. In fact the level has gone down. It is frustrating at times. I don't know who am I making my content for? People don't have patience, people watch films like they are eating popcorn and I hate going to theaters now. They've made theaters into your living room, you lie down, you are given a quilt, there are people serving you coffee and nachos. You have no respect for the work in front of you… it takes me 6 minutes from my home to the cinema hall across the street and the last film I saw was Ghode Ko Jalebi Khilane Le Ja Riya Hoon and before that I saw Joker (Joaquin Pheonix's Hollywood thriller). I want to go and watch films in theaters but I hate the crowd around me as they talk on the phone while watching the film, I can't take it.
For Garmi, you have worked with a lot of newcomers. Over the years, you've collaborated with the likes of Irrfan Khan and Jimmy Shergill. How did you adjust to the newcomers?
I often work with 1-2 newcomers, but in Garmi it so happened that there were a lot of newcomers. And everyone was acting in front of the camera for the first time. Some of them didn't even have a great theater background. I chose them because they looked the part. It felt like I was back in school again.
Like most youngsters, these actors also have short concentration span. You tell them something and they will forget in 10 seconds. That is the big problem I faced. Actually, this is the problem with the generation. They don't have the ability to grasp direction and keep it for a long time with themselves. Also most of them have learnt acting by watching and half of them try to copy Irrfan. The good part was they didn't react when I used to scold them.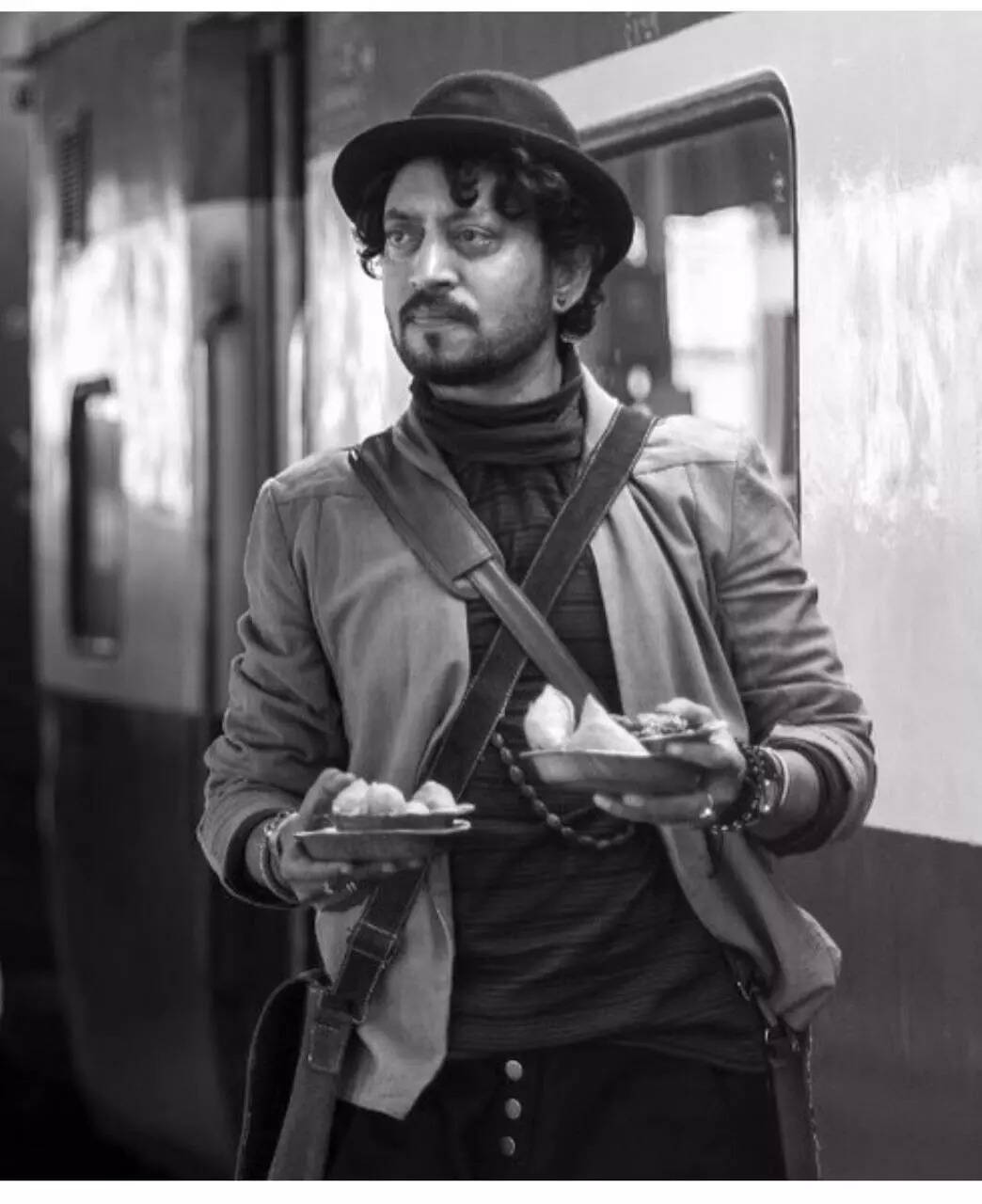 Would you reprimand them when they would try to copy Irrfan?
I wouldn't, but on the inside I knew they are trying to copy Irrfan, I also used to feel good that they are trying to ape someone who is so good in his craft.
Have you seen Irrfan's son Babil's debut film?
I haven't seen it yet. I was busy with many things from Garmi to my film Ghamasan, which we completed in one straight schedule of 45-46 days.
Tandav had a political background and it faced a lot of problems after its release. Are you worried that you might face the same fate?
I won't say I'm worried. Yes anything can happen and these days things don't happen over a reason, they happen because some people want them to happen. But I was cautious while writing it and I don't see anything that will upset people.
There's speculation about you working on a biopic of K Asif, the director of Mughal-E-Azam. Is it true?

Yes, we are in the writing stage. Kamlesh Pandey, Iqbal Rizvi and I are currently working on it.
Denial of responsibility!
NewsInnings is an automatic aggregator of the all world's media. In each content, the hyperlink to the primary source is specified. All trademarks belong to their rightful owners, all materials to their authors. If you are the owner of the content and do not want us to publish your materials, please contact us by email –
[email protected]
. The content will be deleted within 24 hours.