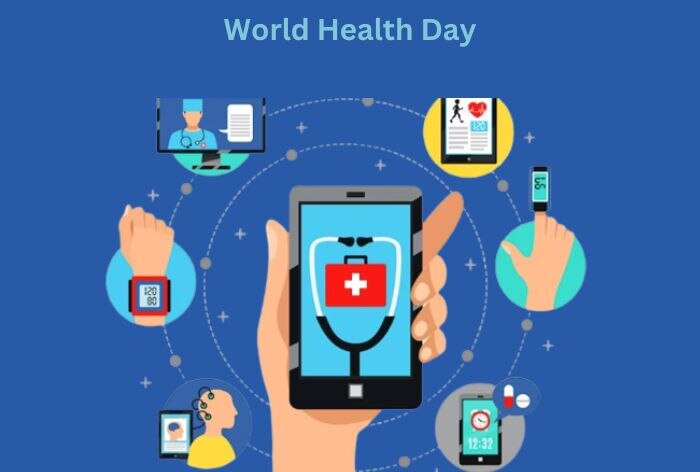 Telemedicine to Wearable Gadgets, How Has AI-Tech Influenced Healthcare? Experts Speak
World Health Day 2023: Technology is the only new big thing. Taking on the world with its branches, health care and technology have a different equation.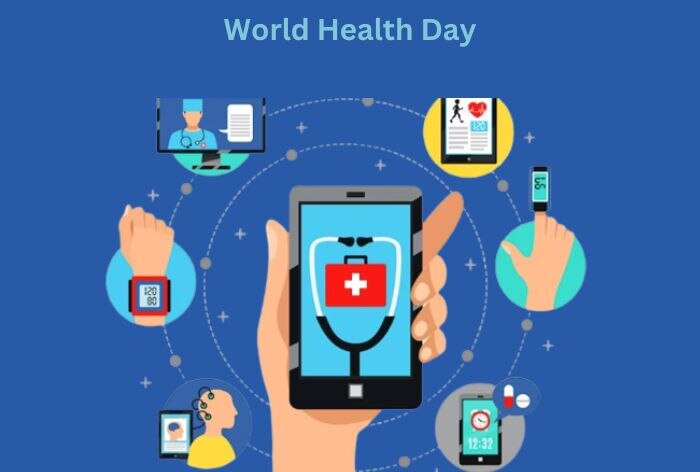 Do you have a smartwatch that has a step count app that tells about heart rate and more? Thought so. Many of us reading this are likely to have it or have used it at some point in time. Well, we don't scream and tell (or do we?) that we live in the age of technology! Things appear to be changing and evolving at exponential rates and technology is a catalyst in this super-digital era. No aspect is wary of the digital touch. Healthcare has also advanced multi folds with the advent and advancement of tech and life that is navigated with clicks and smart touch. Today, April 7 is World Health Day, and what better day to talk about health and everything under the sun pertaining to it than today? Speaking of World Health Day, let us understand the history behind it.
For the unversed, April 7 is celebrated as World Health Day every year. Today marks 75 years of the World Health Organisation's (WHO) existence. It was today in 1948 when countries of the world came together to establish the United Nations specialised agency to promote health, keep the world safe and serve the vulnerable – so that everyone, everywhere can attain the highest level of health and well-being.
Looking back at the seven decades of developing health care, role of technology has been pivotal, especially after the COVID-19 pandemic. Life seems to be an entire paradigm shift in itself. The advancement of technology was one of the most cardinal shifts. All our lives translated from offline to online modalities and the healthcare system too transitioned with changing times and tides. From the expansion of telemedicine systems, growing artificial intelligence interventions, chatbots, to wearable gadgets there seems to be a tremendous change. In the world of trends and tractions, there seem to be new vogues in health too.
But, has all of it been good? Will all of it prove beneficial in the future haul? Let's find out what experts have to say!
Expansion of Telemedicine: "Telemedicine is the way forward…"
What is telemedicine? It is the remote diagnosis of people with help of telecommunication and technology. As we used to video call our friends and family, the pandemic-induced gizmo usage made us video call our doctors too! Telemedicine has been in existence pre-pandemic, however, its proper augmentation happened during the COVID-19 pandemic. Roughly, it stemmed from the Primary Health Centres which were not fully equipped yet had video cameras for consultation but it never neared its optimal use. But now, with more accessibility, it has proliferated in rural areas too.
Speaking exclusively with india.com, Dr. Aviral Mathur, MMBS, MD at Maulana Azad Medical College (MAMC), and President FORDA, MAMC RDA said, " Telemedicine is the way forward. We are trying to inculcate and integrate telemedicine into our system." He further added that telemedicine helps circumvent a lot of things from time to resource for both patients and hospitals making it a big plus in the healthcare sector. " If someone is due for surgery and requires several tests done due to some underlying co-morbidities, a person would have to book different appointments with different doctors requiring more investment of time. But, with telemedicine, it is possible to perform the diagnosis in a composite manner. This is one of the biggest advantages. Our multi-treatment modality hassles are eased. That being said, nothing can replace the human touch of a doctor or physician as of now," Dr Mathur added.
The Era of AI
"Siri, call Doctor…" as simple as calling someone to asking Alexa to play music, people are getting tad bit dependent on artificial intelligence. In schools, we learnt how computers and tech are to ease human work, but now we can see AI taking over the world.
There are now chatbots, modalities like ChatGPT, and robots for surgery too. But these remain a contentious topic. How do we best use them and till what extent?
"AI is a debatable issue. It is very tricky," said MBBS, Post Graduate aspirant who chose to remain anonymous. Speaking about the tricking terrain of AI, the aspirant further added that there are certainly ethical considerations that need to be taken care when it comes to these chatbots.
While AI is advancing in other fields, it cannot replace the human trust factor required in health, said the President of FORDA. Chatbots may guide you but even for venting out, people prefer a human ear. "Conversations without emotions are just a monologue and not really that beneficial," said Dr. Mathur. As per experts, ChatGPT is still not quotable in the medical field.
Wearable Gadgets
Did you just look at your wearable gadget? Hah! wondering if it was a good investment? Not a bad one for sure. Wearables have become a means to make you more aware. These gizmos can surely guide you but the inference may be subjective on the person's knowledge and awareness about their own health and usage of the gadget. While these cannot be trusted with accurate numbers, they sure can be the guiding light.
In Conclusion
While AI and ChatGpt are taking the world by storm and cracking top-level exams, the examination of human health requires the human touch and not a robotic one. Gadgets and gizmos have surely made our lives easy but we should not be dependent on it completely.
Technology is a double-edged sword, has always been and will always be. There are no two ways about how it has expanded and somewhere also allowed space for more accessibility in the rural areas, but healthcare development and awareness still is a long haul.
Let's keep those smartwatches charged but not be dependent on the beep to take action for our health.
Happy World Health Day! 
Denial of responsibility!
NewsInnings is an automatic aggregator of the all world's media. In each content, the hyperlink to the primary source is specified. All trademarks belong to their rightful owners, all materials to their authors. If you are the owner of the content and do not want us to publish your materials, please contact us by email –
[email protected]
. The content will be deleted within 24 hours.