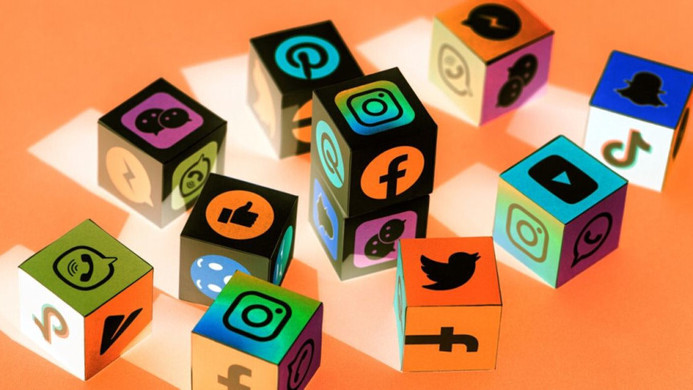 Social Media Builds a Stronger Nation
There are many taboos in the world. Taboo is a belief or a notion of believing in something that has been followed since many ages by our ancestors. When we talk particularly about India, there are many such taboos. Whether it is getting a haircut on selected days or eating non-veg on fixed days, Indians have been following things from many ages. Even though most of these things have no significance, yet people follow them just as because their ancestors did. One such taboo in India is associated with the use of Social Media applications.
You must have come across one or another social media application. Whether we talk about social media applications like Facebook, Instagram, LinkedIn and others, people all over the world use these applications for hours daily. Many people believe that social media applications are just for time pass. However, we cannot blame anyone for this.
If you look at the recent patterns, most of the youngsters are using these applications mostly for entertainment purposes. But there is more to these applications. A social media application is not just a type of software allowing people to spend their leisure time. Rather is that pillar of a prosperous nation that helps people achieve their dream goals.  But how?
Social Media Boosts Economy
When we say social media boosts the economy, it not just helps people earn money but also helps the nation as a whole. If you can recognize, there are many things and factors that boost a nation's economy. Among them are industries, international relations, and many such things that directly affect the country's economy.
However, we are talking about social media in this article and this is the reason we will discuss the Business Sector. Whether it is a startup or a well-established company, you can easily most of the businesses being run through social media platforms. There is a simple reason why companies prefer social media applications.
As we know, social media applications or social networking sites enjoy millions of users daily. While some of these social media users are there for entertainment purposes, there are many who visit these applications to search for a particular product or service. For this reason, many agencies conducted various surveys. They reported that out of every ten individuals, 9 of them visited one or the other social application to search for a product or service.
As social media applications connect buyers with the global audience, they contribute indirectly to the nation's economy. When people make transactions, there are times when many buyers enjoy international payments that together contribute to a prosperous economy.
As for the contribution of social media applications in building nations stronger, we cannot just focus on the economy part.
Social Media Builds Nation
Social Media has become an integral part of every nation in making it stronger. The amount of impact it has on people and their thought process is mind blowing. Whether it is adding posts, expressing emotions or sharing feelings, social media gives enough opportunities to the people and allows them to do whatever they want with a free mindset.
As we are writing this post, there will be thousands of people who are sharing their opinions at the same time. This is the power of social media that we are talking about. But how does social media application contribute to national building? Let us take some examples for a much better understanding.
There have been many instances in India where millions of people came together to oppose something. Whether it is heart-wrenching events like the Nirbhaya incident or events concerning the government of India, people came out on Social media applications in large numbers to raise their voice against atrocities.
Indian Social Media gives out a platform that empowers people to voice their opinions and feelings. It further allows them to share their thoughts with the rest of the world and speak against issues they find relevant. It does not matter what applications it is, what all matters is that these applications give people a free hand to choose what is right for them and what is wrong.
Social Media Leads to Good Governance
Social Media applications are not just limited to people raising their voice. Rather it also helps the ruling government of India to understand what people want and take decisions accordingly. There are many instances when government of India used these platforms to convey a strong message to the whole nation.
Especially during this pandemic era, social media applications played a major role. Government institutions all over the country actively used all the applications to aware people of the deadly virus. It was because of these applications, authorities were able to help people in need. It became possible for the government officers to reach out to people who were in trouble.
These are some of the reasons how social media applications helped the county during tough times. Another example is of our dear actor, Lt. Sushant Singh Rajput. His sudden death caused an abrupt change in the society. As a result of which many people and famous personalities all over India came out on these social media platforms to try to spread positivity for people who might be suffering from depression or anxiety. In India itself, there are many people who suffer from depression or anxiety.
For these people, social media applications offer the best platform. There are many influencers and health experts who are available throughout the day on these applications. These people are available for every single person who is in a need of consultation. As a result, many such influencers have already helped so many people who might have considered taking extreme steps.
Wrapping Up!
If you have reached this section of the article, you must have already understood the powerful impact of social media applications on building a stronger nation. Though these applications were introduced only a few years before, their impact is huge. However, we cannot forget the ill effect of social media applications.
Excessive use or ill use of these applications might also harm the society adversely. However, it all depends on a person's mindset. But, we can proudly say that the positive side of social media applications overpowers its negative side.