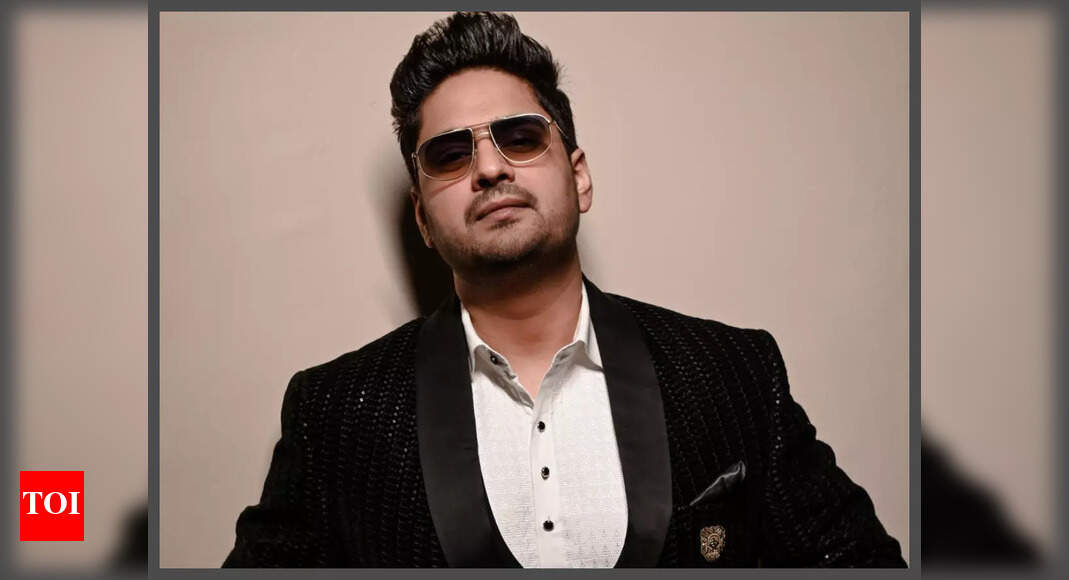 Singer Amit Mishra on 'Dil Hai Bholaa' song: I am blessed that I got a chance to work on the set with Ajay Devgn – Exclusive | Hindi Movie News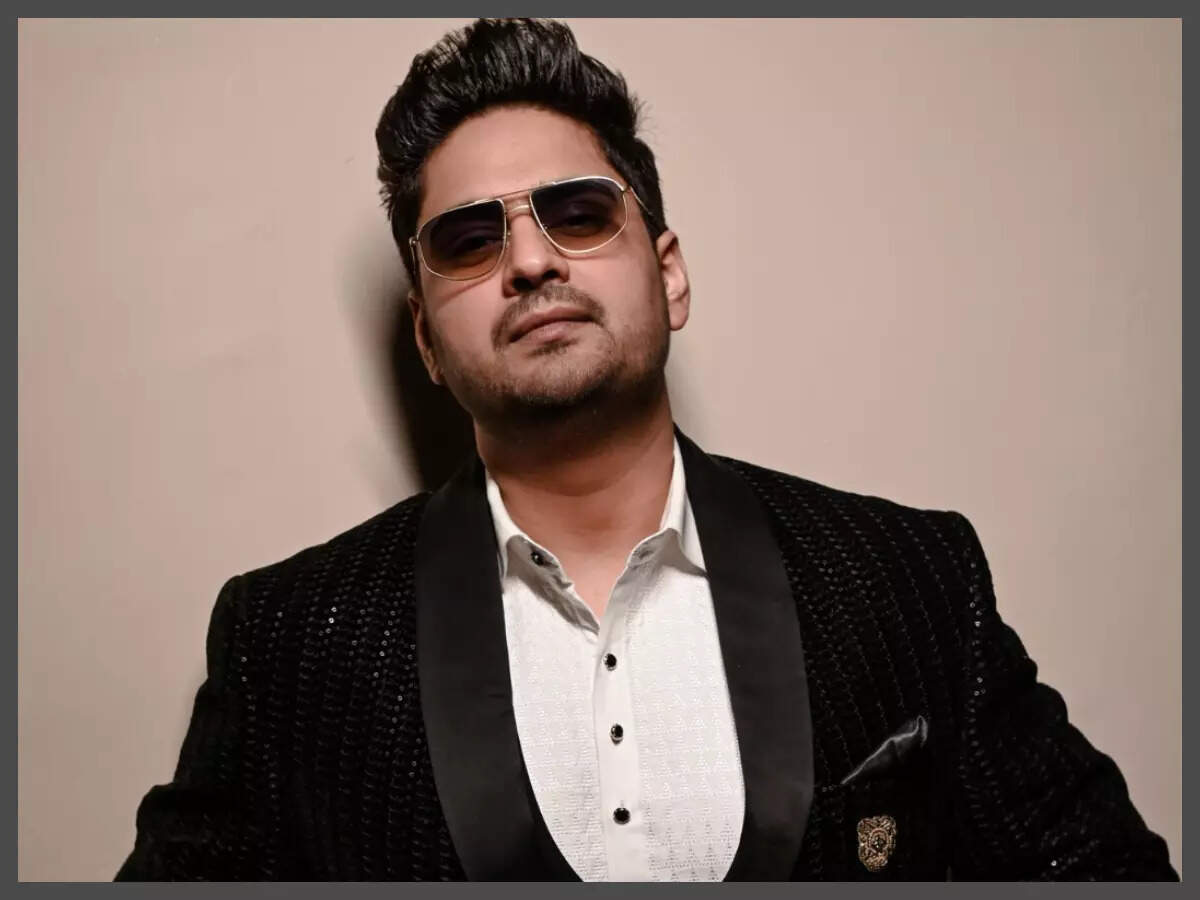 Singer Amit Mishra has successfully proved his mettle in the industry. He has chartbuster songs like, 'Sau Tarah Ke', Manma Emotion Jaage', 'Bulleya', 'Radio' and others to his credit. He recently impressed one and all with his song, 'Dil Hai Bholaa' in Ajay Devgn starrer 'Bholaa'. In a freewheeling chat with ETimes, the singer opened up about his musical journey, actors he wishes to sing for, his upcoming project and more. Excerpts…
How and when did the music bug bite you?
I was always fond of music since my childhood because my family was a good listener. The first time when I got a chance to get into the music scenario was when my teacher Mr Raju Das selected me for the school choir, for the assemblies. And then I got on track, got attracted towards the music and I started learning music thoroughly. My sister is also a very good singer. She is a classically trained singer but she got into medicine. There was always a good environment for music at home. Later, I took music as an optional subject in my school. And that's how my music journey began. I think that's the beauty of learning music and delivering it.
Tell us something about your initial days in the industry.
My first introduction to Bombay was on a TV channel where I was part of a band. I was performing with them as a lead singer. Later, I shifted to Bombay and I started assisting music directors. They were all very kind. I worked with Vishyajit Brahmachari, Prashant Singh, Chiranthan Bhatt, Sunil Darshan Sir and Rashid Khan. I got a chance to work with a lot of people and I assisted Vishyajit for his multi-language projects. While I was in Lucknow, I was learning more of performing arts but in Bombay I got into the technical stuff and I am grateful to all the composers who gave me the chance to learn.
During my first year in Bombay, I got a chance to sing for the band version of the song, 'Soni'. The original one was sung by Kunal Ganjawala. And later, I got the chance to sing more songs with Palash, Utsal and many other composers. Chirrantan Bhatt gave me my first official original song from the movie 1920 Evil Returns. So yeah, it was quite happening. The industry has always been very kind to me and I really thank them for their valuable time and the trust they have bestowed upon me.
From amongst all the composers you have worked with so far, who has been an absolute delight to work with?
All the composers I have worked with have been fabulous and amazing. However, Chirrantan Bhatt and Pritam Chakraborty would be my top names. As a mentor, Pritam Da allowed me to get trained under his Jam It project. So yeah, he is one of the composers who actually trained me to get me to another level and of course still as a mentor he's always been very kind to me. It was always a delight to work with him.
Do you have a bucket list of actors you want to sing for?
There are a lot of actors I would love to sing for. I am looking forward to singing for all of them. I want to sing for Mithun Chakraborty, Amitabh Bachchan, Shah Rukh Khan, Aamir Khan, Akshay Kumar and so many others. I would also love to sing for Hrithik Roshan. He is one of my favourites.
Recording inside a studio or performing live in front of your audience, what thrills you the most?
I guess both things are equally thrilling for me. I like to record fun party numbers, tracks and energetic anthems. If I do live shows, that's also an amazing feeling to sing live in front of the audience and that takes a lot of effort as well. But there are no retakes so that's a different kind of adrenaline rush. I love doing both.
Your song 'Dil Hai Bholaa' has been receiving a lot of praise from the audience. How did you come on board for the song?
I gave my voice test to Ravi Basu for the song and he was quite impressed. Ajay Devgn sir too heard the song and he liked it. I am glad that he did and I got a chance to be in the video as well. I am blessed that I got a chance to work on the set with the one and only Ajay Devgn. The song came out really well and people have been appreciating it. I am really happy that my bandmates were also in the video of the song. It will always be a very special project for me.
What attracted you the most to the song?
I loved the power of the song, the arrangement of the song and that anthem vibe because the song is known as a Bholaa Anthem. So that anthem vibe gave me goosebumps when I heard it for the first time and that attracted me towards the song.
How was it working with Ajay Devgn? Did he participate in the creation of the music as a director?
He finalised the composition because he was the director of the movie. Yes, he participated in the music process. I remember he was on the set briefing me about the shot. He allowed me to do one more session. It sounded even more powerful and like an anthem.
We have lost a lot of legends from the music industry in the past few years, right from Lata Mangeshkar, Bappi Da to KK…
I feel immensely sad that these music legends are no longer amongst us. However, I believe that they will always be in our hearts. They will always be alive because of their songs. They have created some beautiful, wonderful memories for everyone through their music and with their voices. They will always be my inspiration and they will always be in my heart.
What more does 2023 have in store for you?
So there are a lot more songs, there are a lot more singles. There are movie songs, title tracks and other movie tracks as well. I am looking forward to them.
Denial of responsibility!
NewsInnings is an automatic aggregator of the all world's media. In each content, the hyperlink to the primary source is specified. All trademarks belong to their rightful owners, all materials to their authors. If you are the owner of the content and do not want us to publish your materials, please contact us by email –
[email protected]
. The content will be deleted within 24 hours.