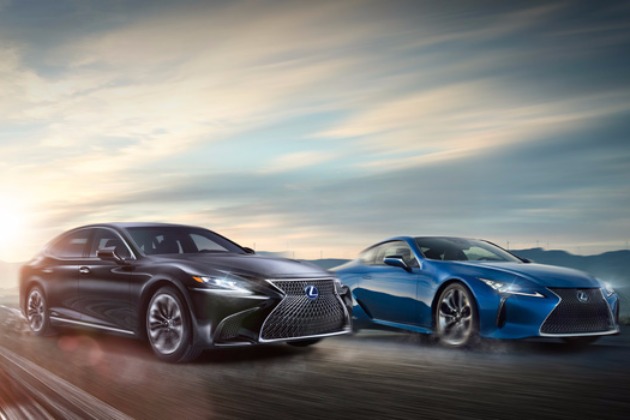 New flagship models meet exacting needs of Experiential Masters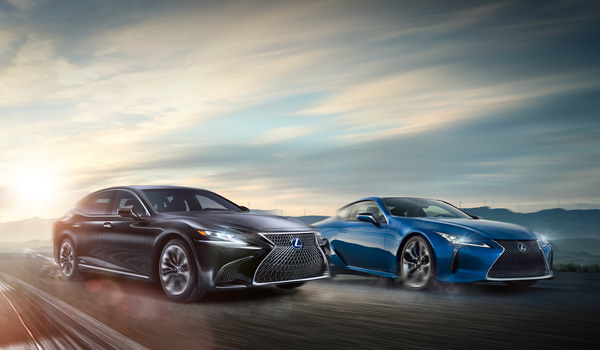 Emotional experiences that enable sensual lifestyles to touch the hearts of customers will be delivered through Lexus China"s artwork-inspired top luxury flagship models that complete the brand's line-up, fulfilling the changing tastes of its "Experiential Masters".
The brand's target customers, who it calls Experiential Masters, are affluent consumers who seek extreme experiences, don't fear challenges, and have rich creativity and an aesthetic consciousness.
"The Experiential Masters have emerged as a group of people with innovation and individuality. They are longing for more intimate contact with a brand," said Lexus China Executive Vice-President Tetsuya Ezumi in an exclusive China Daily interview in Guangzhou.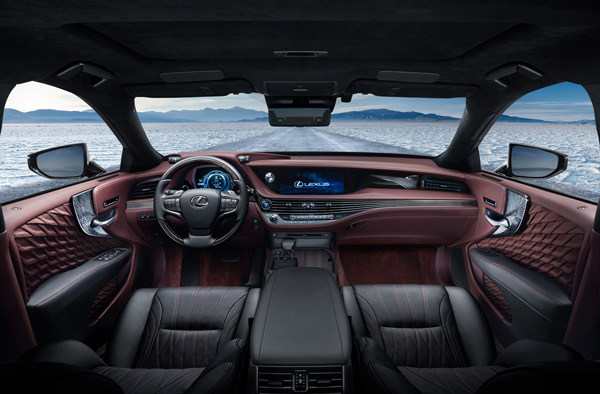 Thanks to the trend of Chinese consumers spending more on upgrading their lifestyles, the luxury auto market is continuing its expansion and the demands of local buyers are evolving. Chinese luxury car buyers are getting younger and seeking a luxury lifestyle, enriched experience, and emotional feel-instead of buying an icon solely to show off their wealth and social status.
"These younger customers have unique preferences, tastes, personality, self-confidence; they follow their own hearts, relish sensory stimulation, and enjoy sharing," according to Ezumi, who was speaking in the capital of southern Guangdong province.
"Lexus is sincerely and wholeheartedly presenting Chinese customers with a lifestyle full of passion and quality," he continued.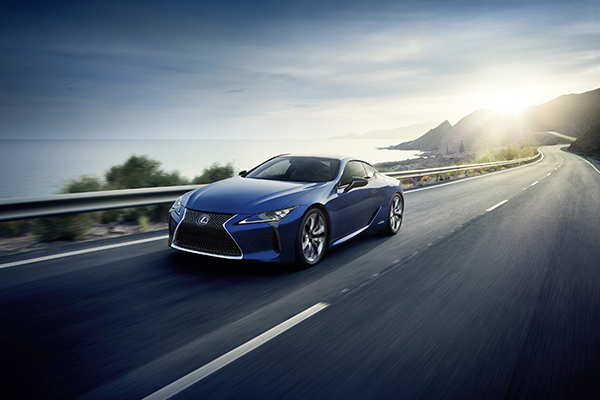 Answering the call of its Experiential Masters, Lexus is now communicating with local customers with a more emotional language, to forge a unique sensual luxury that differs from those offered by European rivals.
The company has employed a strategy of switching the brand essence from automobile to lifestyle, and announced its refreshed brand slogan "Experience Amazing" this year.
"We are hoping to apply 'Omotenashi' to every point that involves interaction with customers, and deliver an amazing experience for higher customer satisfaction," Ezumi said.
"Omotenashi" is the concept of Japanese hospitality. When applied to a Lexus luxury automobile, it means adopting a human-focused approach: taking care of the driver and passengers, anticipating their every needs, attending to their comfort and helping to protect them from hazards. The Lexus brand philosophy appears externally in its design concepts, which is also one of the critical essences that fuels the brand's evolution and differentiation, according to Ezumi.
The automaker is providing as many art-inspired design options as possible, to create a luxurious feel as soon as the customers get into a Lexus car.
"To help a customer remain in a comfortable, cozy and peaceful mood is the fundamental value we are trying to offer," said Ezumi. Ezumi said he believes the brand rejuvenation has successfully been realized, after a total of 1,357 preorders were placed one week after the company started to accept pre-orders for the all-new Lexus LS and LC.
As of November 16, a total of 112,660 Lexus cars were delivered, more than for all of last year.
The company estimated the sales volume in 2017 may hit 130,000 units.
Original art designs
The all-new LS and LC, Lexus China's latest flagship models, feature original art designs never seen before by Chinese customers.
During the Auto Guangzhou 2017, the automaker hit the market with Lexus Hybrid Drive technology and craftsmanship based on oriental aesthetics.
"The Lexus LS should come immediately to mind, when a consumer talks about Lexus," said Ezumi. "This target will represent our success in the brand redefinition." Not only does Lexus want the LS to symbolize the brand, it wants it to become the new-generation luxury car embodying oriental tradition and culture.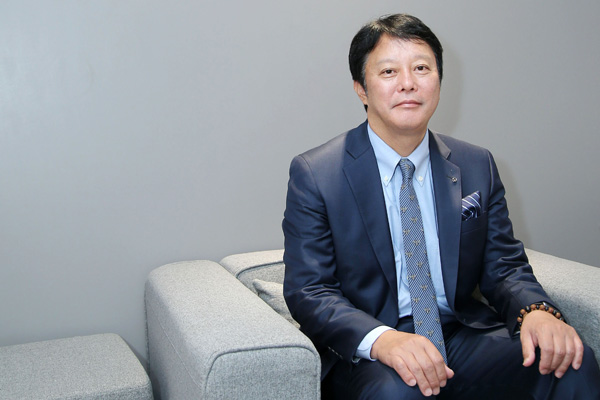 According to the company, the all-new Lexus LS comes with an all-new interpretation of luxury and a perfect balance between performance and efficiency, as well as "Takumi" craftsmanship, based on oriental aesthetics.
Inside and out, the all-new LS reflects a strong, uniquely oriental identity and approach to luxury and offers innovative technology with a human touch. A new approach to creating trim elements again turned to Eastern culture, combining traditional aesthetics with advanced manufacturing techniques.
This is reflected in signature touches, such as beautiful ambient interior lighting inspired by Japanese "andon" lanterns and armrests that appear to float next to the door panel.
"Kiriko" glass ornamentation, reflecting gorgeous radiance and handcrafted pleats mimicking crane wings, are available on the door trim in the top configured Executive version.
These perfectly illustrate the brand's "innovative elegance through "Takumi" craftsmanship" and exemplify a true handcrafted approach.
"We expect the all-new Lexus LS to present an amazing experience, and reflect the brand's glamor," Ezumi noted.
"It will achieve its mission of establishing a benchmark for the entire line-up, and defend Lexus' position in the luxury automobile market."
As one of the flagship models opening a brand new chapter for Lexus, the all-new Lexus LC brings to Experiential Masters a lifestyle of premium quality and passion through differentiators including brave designs, imaginative technology, "Takumi" craftsmanship and an exhilarating performance.
The all-new Lexus LC is undoubtedly the new benchmark for luxury grand tour flagship coupes, with its futuristic design and sensational experience infused with top speed and passion. "Performance is not boring for Lexus. It's about integrating a passionate driving experience with the senses of hearing, touching and feeling," said Ezumi.
"We are providing unique driving pleasures that come exclusively in a Lexus," he added.
Denial of responsibility!
NewsInnings is an automatic aggregator of the all world's media. In each content, the hyperlink to the primary source is specified. All trademarks belong to their rightful owners, all materials to their authors. If you are the owner of the content and do not want us to publish your materials, please contact us by email –
[email protected]
. The content will be deleted within 24 hours.