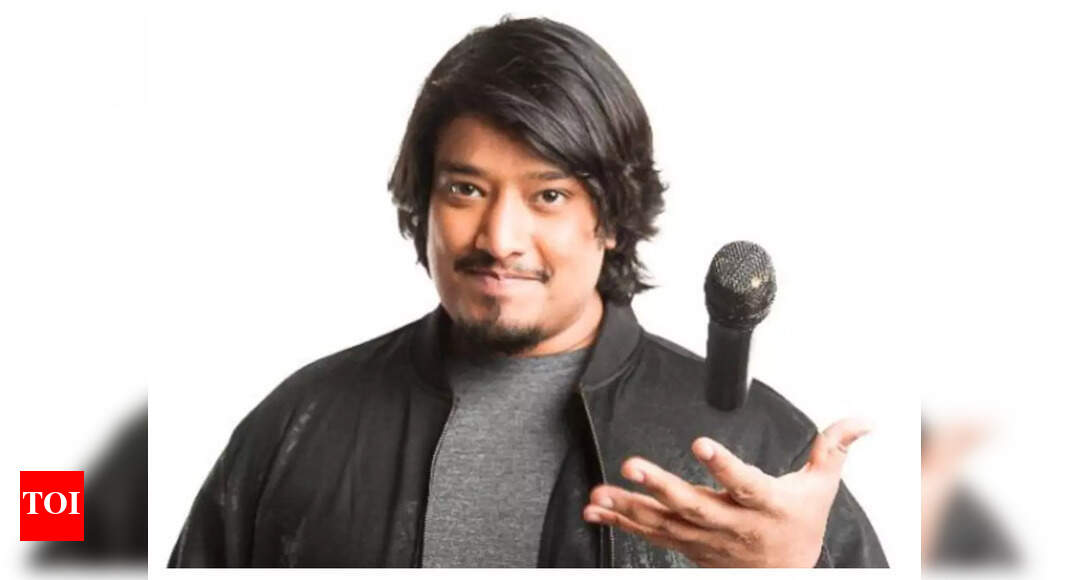 Divya Kumar: Music Mafia seems like a scary word, but they do exist – Exclusive | Hindi Movie News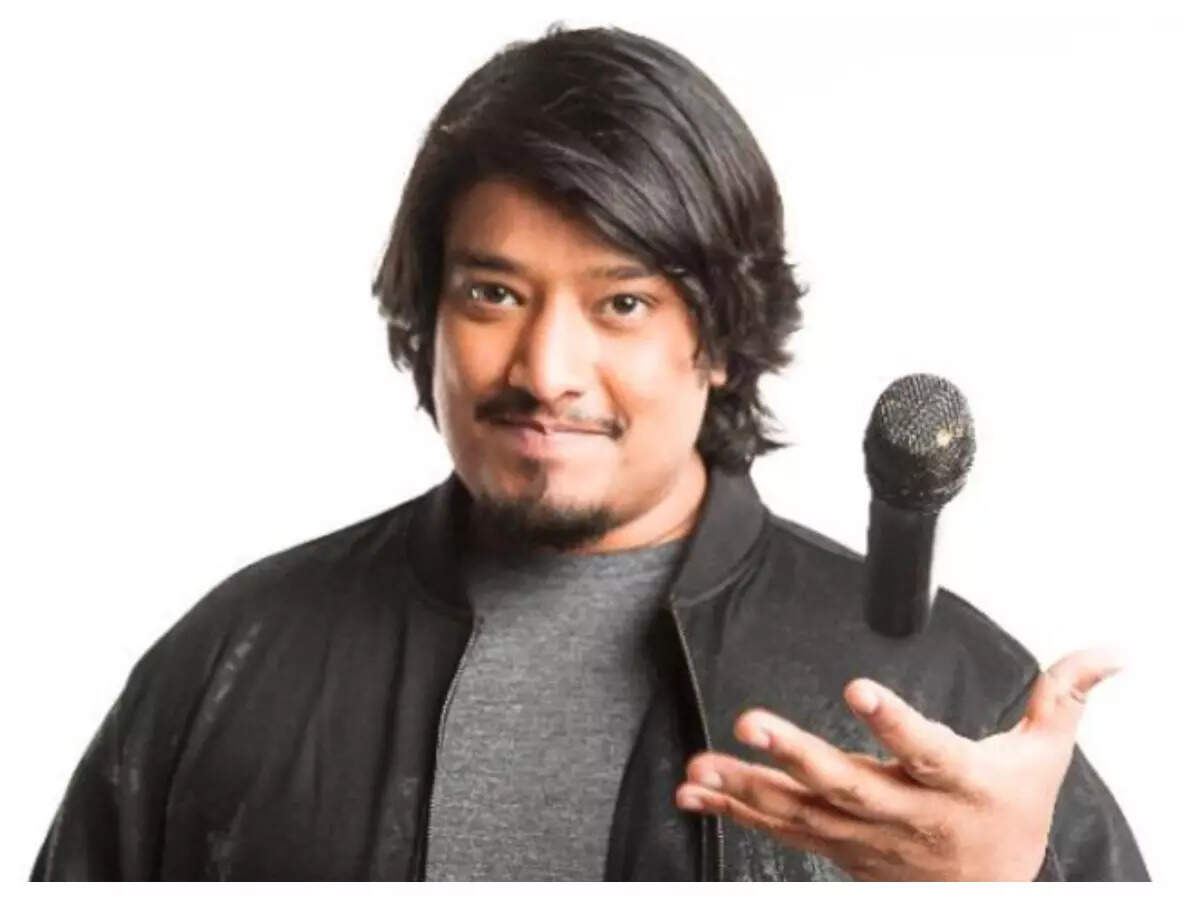 Singer Divya Kumar's grandfather, Pandit Shivram was a composer, and his father, Bhagwan Shivram, was a musician. Despite coming from a musical family, Divya paved his own way and created a niche for himself in the industry. He has chartbuster songs like, 'Aafaton Ke Parindey', 'Jee Karda', 'Shubhaarambh', 'Kamariya' and many others to his credit. In an exclusive interview with ETimes, the singer shares his thoughts about the remix culture in Bollywood, music mafias, his bond with Amit Trivedi and Varun Dhawan, and more Excerpts…
What are your thoughts on the remix culture?

There are no thoughts. I have stopped thinking about the remix culture. I have spoken about it a lot of times in the past. We can only try to make good content from our end and avoid doing stuff that we don't like. I recently turned down a song because it was a remake. It has been a satisfying decision for me. I have been a part of one or two remixes in the past, but that was under different circumstances. However, that doesn't mean I keep doing things I don't believe in. I want to concentrate on what I can do with the original music. I strongly believe that original music will always triumph over remixes. For me, remixes are a big no.
You have often spoken highly about Amit Trivedi. Do you consider him your mentor?
Yes, absolutely. Amit sir has been a mentor, brother, and guide. It is because of him that I got my big break in Bollywood in 'Ishaqzaade' where I sang 'Aafaton ke Parinde' song. However, my first song was with Gulraj Singh. Amit sir heard that song, and that is how I got my first break. Amit sir has given me some amazing songs. After 'Aafaton Ke Parinde', I got 'Shubh Aarambh' which was another cult song. It is a blessing to be a part of such a big, genius musical group. I have always been a fan of him, even before I sang for him. I have a lot of songs that I always thought I could have sung, if I had met him earlier. We have had some crazy times together. I hope this continues until my last breath.
You have done your major share of work with Sachin-Jigar. What kind of bond do you share with them?

They are truly like my brothers. They have mentored and guided me. I used to sing scratches for some music composers. I had an interest in music production. I wanted to learn the process of making music. Through my best friend Priya Saraiya, I got to meet Sachin-Jigar. They were looking for an assistant, and I jumped in and grabbed that opportunity. We worked together for four to five years. That was the real learning period of my life. I cannot thank them enough. I look at them as my family now. We meet, jam together, and go out to party. I have a special bond with them, and it is going to last forever. I have always looked up to their work. They are one of the best music composers and producers. They are my brothers for life.
From all the music composers you have worked with over the years, which ones are your favourite and why?

All the music composers I have worked with have their own specialties. Everyone has taught me something or other. It has made me what I am today. Every song that I have sung with each one of them has been a learning experience for me. They each have different qualities that I adapted. I always seek blessings from them. I am fortunate to have worked with such amazing composers. I cannot name anyone in particular, but Amit Trivedi has a special place in my heart because I started my journey with him. I adore Sachin-Jigar because they have taught me a lot.
Many singers have spoken about the music mafia in the past. Have you ever had any experiences with them?

'Music Mafia' seems like a scary word, but yes, they do exist. Have I come across them? I don't think so! I have been very particular about the people I am working with. Singers are mostly connected to the composers of music. I believe that I have been hired by the music composer to sing the song. No matter who is the decision maker, for me, the music composer is my first and last point of contact.
I have come across people who are misguiding the industry. I have always maintained my distance from them and worked on my own terms. There have been instances when I have sung a song and then it has been dubbed. It could have been because of the decisions taken by the music mafias. I have never cared about gaana aaya ki nahi. I just do my work honestly, and rest I leave up to God. There are a lot of new singers who are going through this situation right now in the music industry. Many people have come and spoken to me about it. I have always advised them to be patient. Music Mafia has been there for ages but has become very evident now. I just hope people get the freedom to work on their own terms and not get dictated to by others. One should let the artist do their work and then praise or criticise after seeing their work.
You come from a family that has its roots in music. Was it obvious for you to incline towards music as a profession?

I was born into a musical family. My grandfather, Pandit Shivram, worked as a music composer in V Shantaram films. It is because of him that music came into our family. Later, my father and my aunts followed him. I used to go with him for recordings. I used to love the studio environment. I actually wanted to become a drummer. It is still my passion. However, my mom recognised my talent in singing when I was young. Ever since then, singing has been a big part of my life.
Was it comparatively easy for you to set foot in the industry, given your family background, as most would like to believe?

People might feel that way, but it was not at all easy. Coming from a musical family, I always felt the pressure of living up to my family's legacy and carrying it forward. I started singing when I was 8 years old. I started working with Kalyanji and Anandji's Little Wonders, where I performed for the first time on stage. After turning 15-16, my vocal chords changed, and I went through a different journey. I had actually lost hope that I could become a playback singer. I had a husky and rustic voice. I felt my family's support was very important at that time. During my childhood, even when my father thought about introducing me to any composer of that time, he would eventually realise what I would do by becoming a singer. According to him, dholak wale ka beta hai, dholak bajana sikhao isko. Ye dholak hi bajayega. I didn't like it at all. I used to be really sad. However, he always motivated me to go ahead in life, struggle if I must. He told me to first prove myself and then reveal my identity and family background. I used to hide the fact that I belong to a musical family. I just did my job and came back home. If they liked my work, I used to get a call. I still follow the same.
All the work that I have gotten all these years has been through people recommending me after seeing my good work not because I come from a musical family. It is the audience that ultimately makes you successful.
You also share a great bond with Varun Dhawan. Tell us something about it…

Varun is a sweetheart. He is a man with a golden heart. He is genuinely a nice guy. He has been a great support for me. When 'Jee Karda' from 'Badlapur' released, Varun did a lot of promotions. He wanted me to be a part of all media appearances. I used to hear that song in every promotional event. It was really sweet of him. Even now, when we meet at Sachin-Jigar's studio, we sit and chat. I have been fortunate to have sung quite a few songs for him.
You have been a part of this industry for over a decade now. How do you look back at your journey so far?

There was a time when I thought I would never be successful as a playback singer. Now I have completed a decade in the industry. This feeling is something you cannot express in words. We have been listening to songs from the 70s and 80s era when singers worked for decades in the industry. They have set a benchmark. It became less with the passing years. There also came a time after 2005-2010 when singers couldn't work for more then a year or so in the industry. It is a huge responsibility for the singer to sustain himself in the industry. The time he makes his debut, his struggle to survive begins. I have been really fortunate that I got the support of my family and friends. It just feels like yesterday that I started my musical journey. Ten years is very short period. I want to do this for the rest of my life. I hope I will be able to deliver good work throughout. I also can't thank my fans enough. It is because of them that I have come so far in life. There is a long way to go.
Denial of responsibility!
NewsInnings is an automatic aggregator of the all world's media. In each content, the hyperlink to the primary source is specified. All trademarks belong to their rightful owners, all materials to their authors. If you are the owner of the content and do not want us to publish your materials, please contact us by email –
[email protected]
. The content will be deleted within 24 hours.