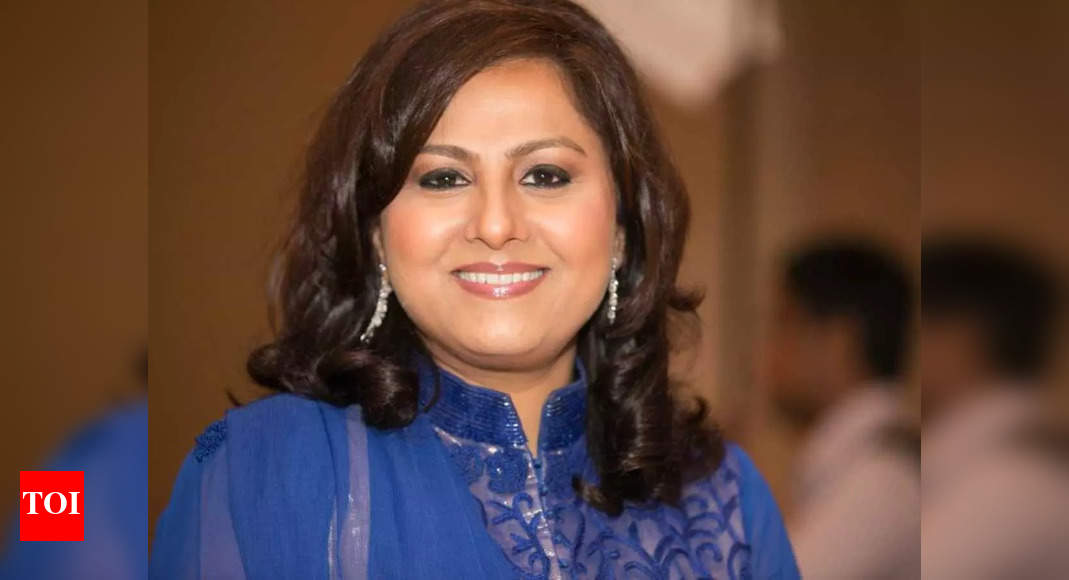 Actress and BJP leader Vani Tripathi explains the OTT censorship rules in India | Hindi Movie News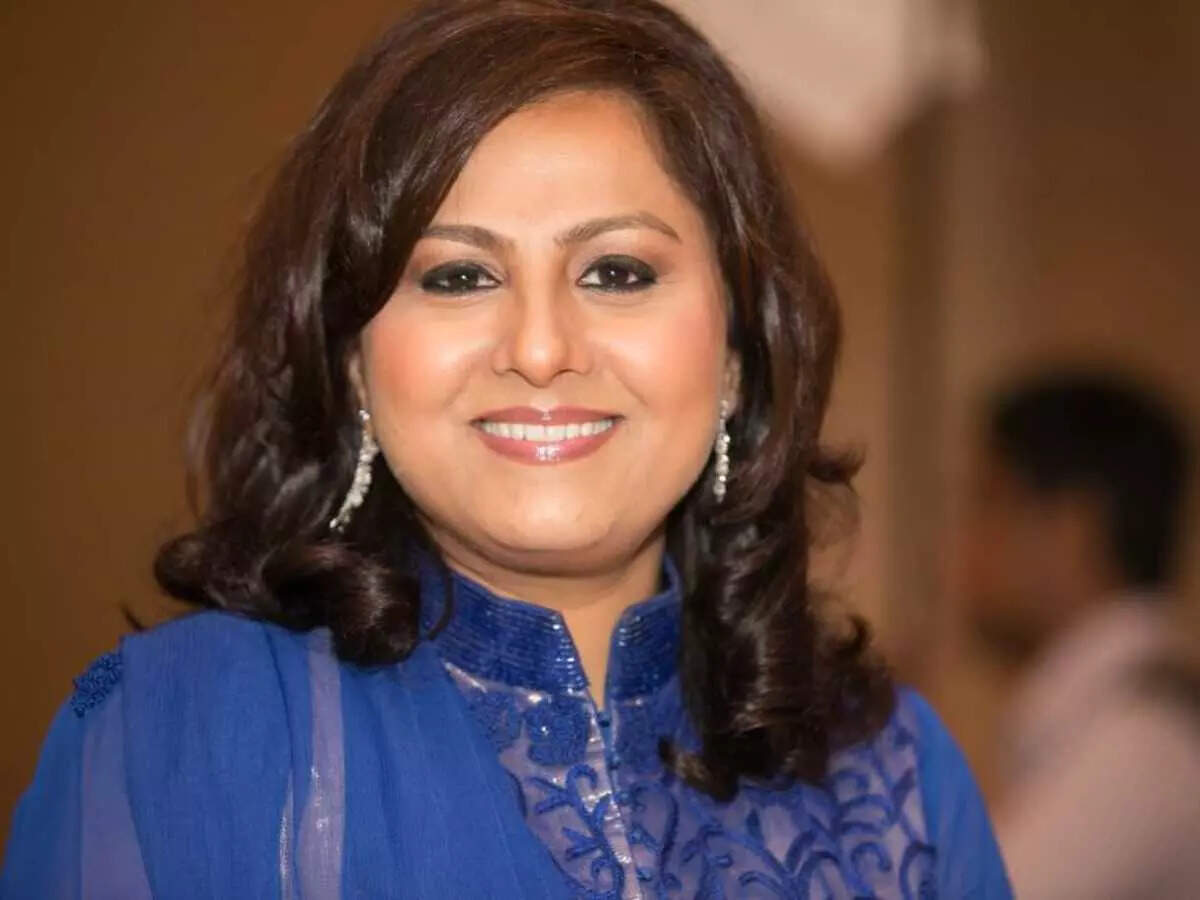 Vani Tripathi had a brief but impactful career in films. After featuring in movies like Dushman (1998), Phir Bhi Dil Hai Hindustani (2000) and Chalte Chalte (2003) she transitioned into politics and governance. Being a prominent leader with BJP and a crucial member or the CBFC, today Vani is a key name in India's cultural administration and governance. Speaking to ETimes, Vani explains how OTT regulation works in India right now and what steps need to be taken to ensure the country and its content creators are able to establish a fair and functional regulatory and censorship system. Read on…
'OTT regulation is done through a 3-tier system right now'
When on the face of it you look at the OTT regulatory pact, the government has put together a certain level of mechanism for a review whenever a complaint is received. I think it's a 3-tier mechanism. The first tier is internal. The second is the industry body. And the third is headed by the joint secretary of the government. But remember that it only pertains to complaints being received whether it is at the level of community feeling sensitive about some content or religion and so on. But the problem is the way the word censorship is misused in India. Let me first tell you that the Central Board of Film Certification (CBFC) has got nothing to do with the certification of OTT content. It only looks at the theatrical releases of films.
A review of OTT content required. Because at the end of the day, we are a hyper-sensitive democracy and there are sensitivities that remain in our societal and social structures. And those sensitivities should be respected.
'Audience that feels uncomfortable with nudity, expletives and criminal content is not a minority. It's a very large number'
The way content was consumed changed completely during COVID. Let us remember that the content was in the palm till 2019. People were watching whatever they wanted to on their smartphones, tablets or iPads. That was personal viewing. But the moment the lockdown happened; people were forced to be together and it became collective viewing.
The audience which feels uncomfortable with frontal nudity, expletives, and criminal content is not a minority. It's a very large number. In the presence of families, these aspects make them feel uncomfortable. I must say that most OTT platforms are sensitive toward age-related classification. I think they need to be further educated on 16+, 18+, and PG guidance, which is given before every show. There are also disclaimers put out by producers which nobody reads. So, I think we still need to cross that bridge. What is for family viewing and what is for adult viewing needs to be thrashed out when you're looking at content. There's a lot of education that needs to be done which is the responsibility of the streaming service and the audience as well.
I personally get mails and messages because I'm also part of the CBFC. People think that I can pay attention to it. The sensitive audience is big in numbers.
'Frontal nudity is not a problem in France but it is an issue in USA, every country has its own cultural identity'
OTT platforms do show information about profanity and nudity. At the end of the day, it is the responsibility of the person who is also using the streaming service at their home. If it is collective viewing and if it is saying 18+, they should let the minors leave the room or watch it later.
But again, when it comes to responsibility, I don't think formal censorship will help. I think more literacy and attention being paid to age-related classification will be the way forward. I also think that on a lot of platforms, people are going overboard. What can be achieved if 4-5 expletives become 15-20? There are so many scripts where there's very little grammar in sentences; there are only cuss words. Now, you'll again start screaming freedom of expression when I say this. But I think there is a certain cultural nuance to this country. For example, in the USA, frontal nudity is a problem and a gangster film is not. But in a uber-liberal country like France, frontal nudity is not a problem but a gangster film is. So, between Francis Ford Coppola and Jean-Luc Goddard, there's a difference that exists in every country with its cultural nuance. India also has one and content creators should understand it. It's non-negotiable.
'Content regulation has to be a collaborative effort between the creator, platform and the viewer'
However hard we work at CBFC, it is not foolproof. You see children in theatre in a UA-certified film. And that is the responsibility of the distributor and theatre owner. And it is not being adhered to. So, yes, the same underage viewer may watch the film online. But again, there's parental guidance and responsibility here. If you're going to hand over a smartphone to a child without having a parental lock on it. Then the responsibility is yours and not of the person creating the content. This is a collaborative process between content creators and viewers.
I always say that the objectification of women by large has stopped in the film industry because people stopped watching that garbage. So, it is a celebratory time for an independent filmmaker who used to struggle all the time to make films, distribute them and exhibit them. Today, that filmmaker has a democratic choice of going to an OTT platform. But the responsibility part cannot be veined away. When you are making content, you are very aware of which section of the audience you're making a film/series for. People who shrug their shoulders and say that it's not their responsibility, I would only call them utopian and irresponsible.
'In the USA parents of children between 8 to 18 certify films'
There's a deeper deliberation and debate required between content creators, streamers, and consumers. I must remind you that in the USA, parents of children between 8 to 18 certify films. So, it's a process where people who are actually the consumer base of that content are the ones who certify it for theatrical releases.
In India, if you really want to create a mechanism where there's collaboration, debate, and deliberation, all these industry bodies should speak with the governance structures of the country. But most important is the person who is consuming the content, whatever the audience will respond to will become the norm of the times. You know we have seen decades and decades of similar content whether it was gangster films or love stories. Again, it's a give-and-take scenario and a demand-supply business. Today, most films are not working in the theatres. I think the content creators need to take a step back and look at what they are pelting out, maybe the people don't want it.
I am again saying that sitting down across the table and discussing what format should go out in terms of observation and reception of content should be the way forward. Just creating another body that starts certifying content will not be the only thing that will create consensus. A lot of the content is adult and it will get an 'A' rating. But will people stop watching it?
'Violence and gore create an impact on impressionable viewers'
One of the other things that bothers me is violence and its impact on an impressionable mind. We often only talk about profanity and expletives and nudity. We often forget that blood and gore are furthermore damaging and the subconscious mind immediately responds to images like that. There are instances in the West where kids were exposed to such content and how they behaved throughout the year was far more damaging.
We have to create a system of equality. It just can't be dark and dense and it can't be just certified and censored. What's important is to create a mechanism that is a win-win for all. There's also a section of the audience that likes dark stuff. They should have a choice to watch it. And the ones who want to watch family content should have a choice to watch it.
Those who fight for the freedom of the internet should remember that the internet is also a very dark space in parts. Child pornography being connected to pedophilia is something we need to answer back. Until we don't take that level of responsibility within our own selves and parental controls are not exercised, we will keep shouting from the rooftops about freedom of expression.
'You can't be living in a dark hole and create content for people who don't wish to watch it'
Remember, Article 1A of the Indian Constitution, which otherwise says that freedom is absolute, isn't absolute. There is fundamental duty attached to freedom of expression too. If your freedom of expression hurts somebody's sentiments, creates a violent ecosystem that will create security concerns, and violence and create a dense situation for a subconscious mind, I don't think Indian culture is going to accept that kind of misery.
You can't be living in a dark hole and create content for people who don't wish to watch it. I think within the norms of social media and the advent of social media, people react independently and with great freedom to the things they dislike. Everything is not just about trolling. It's also about creating opinions. I think it's high time we take that approach forward to look at the way forward as long as content creation for OTT platforms is concerned.
Denial of responsibility!
NewsInnings is an automatic aggregator of the all world's media. In each content, the hyperlink to the primary source is specified. All trademarks belong to their rightful owners, all materials to their authors. If you are the owner of the content and do not want us to publish your materials, please contact us by email –
[email protected]
. The content will be deleted within 24 hours.